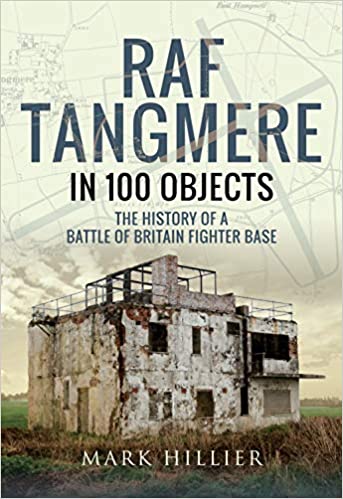 It has been a busy year with getting the Royal Flying Corps Kit Bag book up and running but now the decks are cleared the next few projects are lined up and on the move. Firstly I am working with Martin Mace on Tangmere in 100 items which will feature key items from the Fighter Stations history from inception to closure that are iconic to its history due out in 2021.
I am also doing a rewrite of the book I did with Joe Roddis, In Support of the Few which was a limited edition of 600 paperback copies when it was released. This time I am focusing on Joes charmed life as an RAF Airmen in the front line. This new edition will be entitled An Airmen Under Fire and illustrates the day to day challenges and perils faced by one of the critical ground support crew. Joe was thrust into the front line with 234 Squadron at RAF Middle Wallop during the height of the Battle of Britain and remained servicing Spitfires in the front line with 485 NZ Squadron until the war finished. This should be out on the shelves in October 2020.
A project that I started during lockdown saw me delve back into the early days of the Royal Flying Corps. I had the very early log book of one Reginald Collis who was number 109 to enter the RFC in May of 1912. He entered as an air mechanic and learnt to fly at CFS Upaven in 1913 before the second course. Solo flight after just 2 hours of flying! He went on to serve on the Western Front with 6 and 16 Squadrons. A fascinating log book which I have written about not only Reginald and his adventures but also expanded on the other people he came into contact with, his contemporaries and their back stories! Due to be published in the USA next year!
I have also now started the new kit bag book, Bomber Command Kit bag for 2022/3, watch this space
More information to follow.