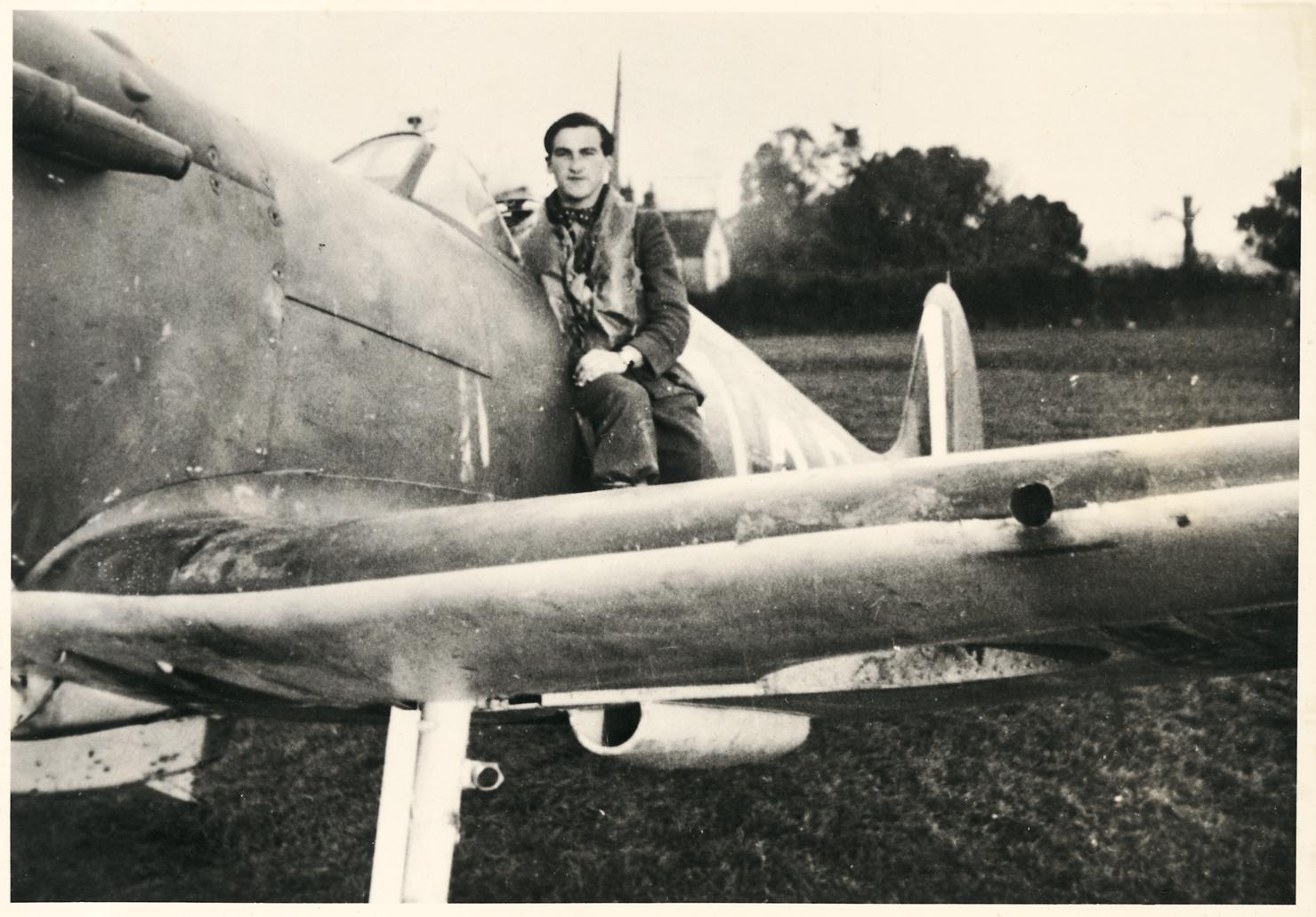 This book from Mark Hillier was a reprint of the successful Westhapmnett at War with updates and many more photographs. Having flown from Goodwood for the past 15 years, Mark has developed a passion for the history of the airfield. Since the inception of the project, he has had chance to meet and correspond with many of the former air and groundcrew who served at the airfield, giving him a unique insight into the day to day operations and also access to a vast array of period images.
Situated close to the South Coast, on flat land to the north of Chichester in West Sussex, lies Goodwood Aerodrome. This pleasant rural airfield was once home to squadrons of Hurricanes, Spitfires and later Typhoons. RAF Westhampnett was at the forefront of the Battle of Britain as a satellite to the Sector (or controlling) Station of RAF Tangmere, part of 11 Group, which bore the brunt of the struggle for Britain's survival in 1940.
It became the base of Wing Commander Douglas Bader until he was shot down over France, as Fighter Command took the war to the enemy with operational sweeps over Occupied Europe. Those operations included the infamous Channel Dash which saw the escape of the German warships Scharnhorst and Gneisenau, and the Dieppe raid of 1942 which involved the largest aerial battle of the war up to that date. Westhampnett's squadrons also supported the D-Day landings and the subsequent Battle of Normandy.
Packed with the largest collection of photographs of this airfield ever compiled, this illustrated publication provides a detailed history of the fighting as seen through the eyes of many of the pilots and ground crew. RAF Westhampnett brings to life those exciting but dangerous days of the Second World War through the words and photographs of those who were there.
Latest book review on Amazon

This book is well written and contains plenty of great photos. A must for aviation enthusiasts.