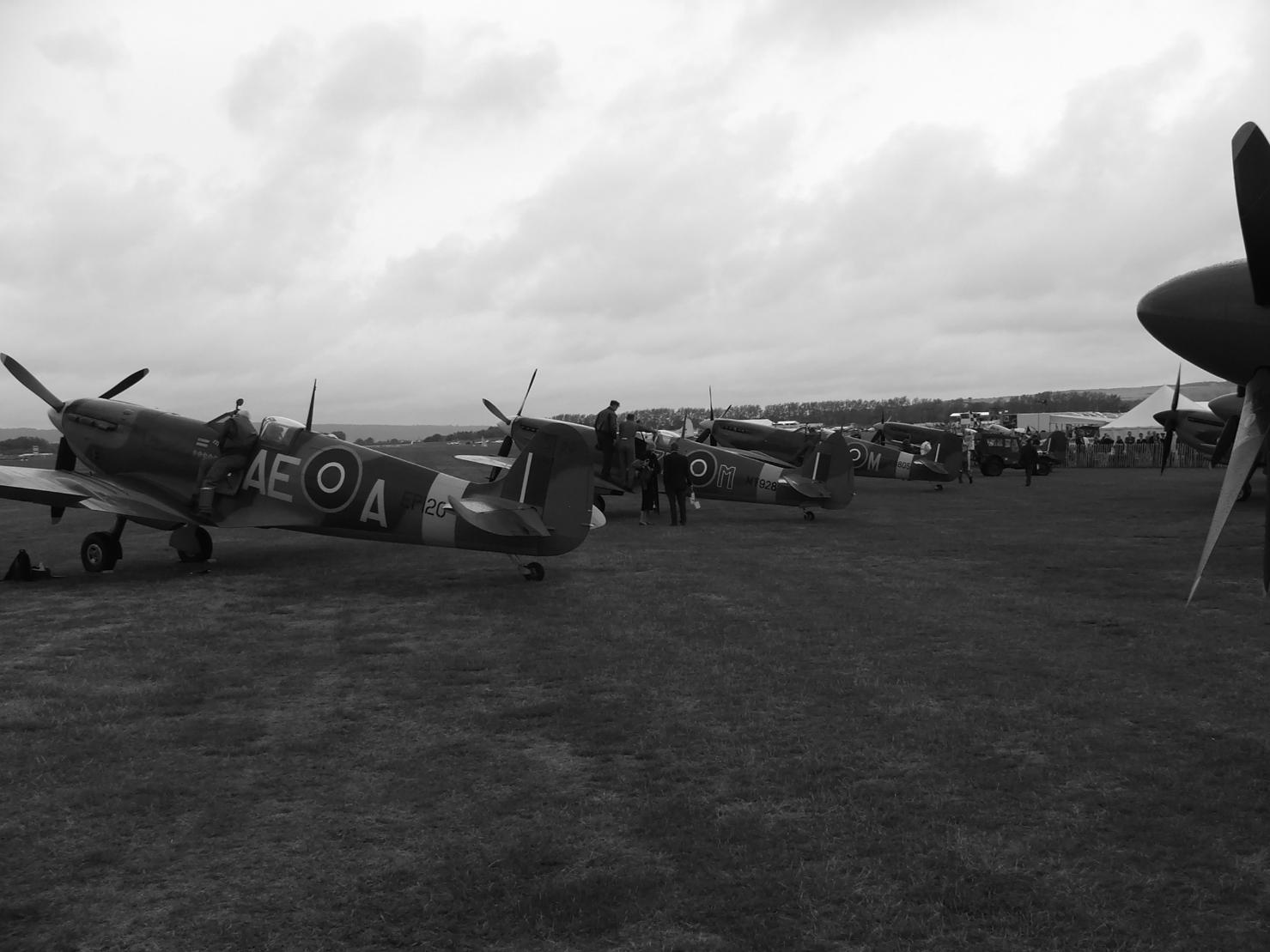 This page is dedicated to those who lost their lives flying and operating from RAF Westhampnett 1939-1945. It is a work in progress and the author is keen to hear from anyone who has corrections or updates.
RAF Westhampnett Role of Honour 1940-45
145 Squadron Hawker Hurricanes.
Flying Officer Guy Rawstron Branch 11/08/40 Age 26 Hurricane P9251

Sergeant Eric Debnam Baker, 08/08/40 Age 28 Hurricane P3381

Pilot Officer Ernest Cecil John Wakeham, 08/08/40 Hurricane P2957

Flying Officer Richard Ughtred Paul Shuttleworth, 08/08/40 Age 27 Hurricane P3163

Pilot Officer John Howard Harrison, 12/08/40 Age 22

76662 Pilot Officer Wilhelm Pankratz, Hurricane R4176, 12 August 1940

Pilot Officer Lionel Argent Spears, Hurricane P2955, 8th August 1940
Sub Lt Francis Alan Smith RN, Hurricane P3545, 8 August 1940
Sub Lt Ian Herbert Kestin, RN, 1st August 1940
76705 Pilot Officer Antoni Ostowicz, Hurricane V7294, 11 August 1940
Sergeant J Kwiecinski, Hurricane P3391, 12th August 1940
602 (City of Glasgow) Squadron Supermarine Spitfire
Sergeant Mervyn Herbert Sprague, 11/09/40 Spitfire N3282

Sergeant Basil Ewart Patrick Whall, 07/10/40 Age 22 Spitfire X4160

Flying Officer William Hugh Coverley, 07/09/40 Age 23 N3198

Aircraftsman Richard William Bishop, 11/11/40 Age 18

Pilot Officer Archibald Lyall, 28/11/40 Age 27 N3242

Pilot Officer Henry Wollaston Moody 07/09/40 X4256

Sergeant Douglas William Elcome, 26/10/40 Age 21 R6839
302 (City of Poznan) Squadron Hawker Hurricanes
Szeregowiec AC2 Jan Przybylowski 14/02/41 Age 24
Porucznik Pilot Officer Edward Roman Pilch 20/02/41 Age 26
610 (County of Chester) Squadron
RAF Westhampnett WW2 Casualty list for 610 Squadron
1151431 Sgt Blackman, Horace Cecil Donald Royal Air Force Volunteer Reserve. Posted from 616 Squadron 4/7/41. MPD (Missing Presumed Dead) aged 24 years 10/7/41; MAIZIERES COMMUNAL CEMETERY. Shot down during 'Circus 42' escorting Blenheims to Chocques flying Spitfire P8374 'DW-K' led by Wg/Cdr Bader.
114724 F/Lt Collinge, Douglas Owen DFC RAF VR was with 610 on 20/03/42 and at Ludham (September 1942). Posted to RAF Sutton Bridge 6/8/42. Returned to 610 Sqn 4/9/42. Received DFC from King at Buckingham Palace 20/11/42. Shot down while flying Spitfire BL731 'DW-J' by fighters when escorting Venturas nr Cayeux 21/4/43. F/Lt D O Collinge DFC killed. RUNNYMEDE MEMORIAL Panel 119.127940 P/O Cremer, Jeffrey Martin was with 610 Squadron in Feb '43. Posted from 1 PDC 23/2/43. He was killed when he stalled off a climbing turn in his Spitfire AD575 'DW-Y' and crashed into the sea off Bognor 14/03/43. He died aged 19. RUNNYMEDE MEMORIAL Panel 124.740601 Sgt Gardner, Bernard George Derry of Basset, Hampshire was posted to 610 Sqn at Biggin Hill 27/07/40 from 5 O.T.U. Aston Down. He took part in the Battle of Britain and shot down two Bf 109s on the 12th of August (probables) and destroyed another 14/8/40 in Spitfire 1a K9947. Sgt Gardner was killed 28/06/1941 by 'friendly fire' aged 24 years (while flying unofficially during his convalescence in a Blenheim IV aircraft of another squadron). SOUTHAMPTON (HOLLYBROOK) CEMETERY Sec. A. 2. Grave 88.
11) 60097 P/O Gaze, Irvine Scott Owen (Australia) RAFVR brother of Tony. Joined 610 Sqn at Westhampnett 10/3/41. Killed as a result of a flying accident at West Dean, Sussex 23/3/41.
12) NZ413066 F/Sgt Harris, Harold Richard (New Zealand) Posted to 610 Sqn from 57 O.T.U. 9/6/42. MPD 10/02/43. Age 26 years. He was lost in Spitfire Vb EE724 'DW-T' in combat with Fw 190s over Caen while escorting Venturas (Circus 261) raiding railway yards at Caen.
13) 758049 Sgt Hamer, Samuel (RAFVR) Following Wing escort to meet up with Blenheims, Sgt Hamer was killed 05/03/41 as a result of a flying accident attempting to land aircraft Spitfire P7501 'DW-O' (Green 3) at Wilmington. Remembered with honour THORNTON-LE-FYLDE (CHRIST CHURCH) CHURCHYARD.
14) J.9684 F/O Malton, George Samuel (RCAF) Posted to 610 Sqn from 59 O.T.U. 26/8/42. Promoted to F/O 1/10/42. Posted to Tangmere 14/2/43 (sick). Reported MPD 28/03/43 flying Spitfire EE739 escorting B-17s nr Fecamp. Attacked by FW 190s, aircraft crashed into sea 25-30 miles north of Fecamp. Killed 28/03/1943 Commonwealth War Dead Panel 174, RUNNYMEDE MEMORIAL.
5) 909430 Sgt McPherson, Ronald Bertram RAFVR posted to 610 Sqn from O.T.U. 16/3/43. Killed 21/4/43. Under the command of Wg/Cdr Thomas, Wing took part in Circus 290 escorting Venturas to Abbeville. Shot down by fighters nr Cayeux in Spitfire EE634 'DW-A'. Commonwealth War Dead Plot 6. Row A. Grave 9, ABBEVILLE COMMUNAL CEMETERY EXTENSION
88466 P/O Owen, Raymond Edwin (RAF VR) Posted to 610 Sqn from 57 O.T.U. Hawarden. P7596 flown by P/O Owen 1/3/41. Flew DW-G 3/3/41; DW-A and DW-E 5/3/41. Wing sweep and escort to Boulogne. MPD 06/03/41. Killed 05/03/41 Commonwealth War Dead Panel 34, RUNNYMEDE MEMORIAL.
414331 P/O Parker, Howard Russell (New Zealand) Posted from 56 O.T.U. 25/8/42. At Westhampnett missing from Rhubarb patrol 06/02/43 in Spitfire BL769 'DW-P' north of Cherbourg. Killed aged 24 years 6/2/43. Son of Thompson Ferguson Parker and Lucy Alice Parker; husband of Olive Thelma Parker, of Auckland, New Zealand. Commonwealth War Dead Panel 198, RUNNYMEDE MEMORIAL.
87697 F/O Plas, Emile Jean (Belgium) RAFVR
Posted to 610 from 350 Sqn 13/3/43. Reported missing 28/03/43 flying Spitfire V EE766 DW- G on Ramrod escorting B-17s to Rouen Shot down by fighters nr Fecamp 28-3-43 FH181.55. Killed 28/03/43 Son of Joseph and Adele Plas; husband of Irene G. L. Plas, of Ipswich, Suffolk. Native of Belgium. Commonwealth War Dead Panel 128, RUNNYMEDE MEMORIAL
754118 Sgt Raine, Woodrow RAFVR Joined 610 Sqn from 7 O.T.U. 5/10/40. Destroyed Bf 109 over Hazebrouk 22/6/41 and another probable near St Omer 25/6/41. On 19/7/41 probably destroyed a Bf 109 over Dunkirk. Destroyed a Bf 109 shared with W/C Bader of Tangmere Wing 23/7/41. FTR flying Spitfire P8721 'DW-P' reported missing 21/8/1941 – killed aged 22years. Son of James Henry and Annie Raine, of Greenhead. Cumberland. Commonwealth War Dead Plot 9. Row A. Grave 13, LONGUENESSE (ST. OMER) SOUVENIR CEMETERY,
39472 Sqd/Ldr Robinson, Anthony Edward ('Tony')(Australia) (supernumerary with 610 Squadron)
Served at 11 FTS, Shawbury prewar as P/O (Instructor) (ex R Australian AF). He was commissioned P/O on 19th February 1937. The LG lists him as being on strength of 11 FTS, Shawbury (Shropshire) in October 1938. Promoted F/O 19/11/37 and then F/Lt 3/9/40. Also served with 619, 238 & 66 Squadrons. MPD 10/02/43 aged 28 years. While with 610 flew Spitfire EE767 'DW-E' 2/3/43 and BL563 'DW-U' 6/2/43. Shot down by flak/Fw 190s nr Caen in Spitfire Vb EE767 'DW-N' on Circus 261 escorting bombers.
15) 114060 F/O Smith, Lawrence Arthur DFC, RAF VR with 'A' Flight of 610 in Jan 1942. Posted sick to SHQ Hutton Cranswick 18/3/42. Posted from SHQ to 610 28/3/42. Destroyed Do 217 (quarter share with S/L Haywood, P/O Hokan and Sgt Mares) 15/5/42 off Yarmouth. Shared a FW 190 destroyed (with S/L Johnson) and damaged another both at Dieppe 19/8/42. At Ludham in July '42 and Castletown Christmas '42. Sampled hind shooting at Castletown 25/11/42 & 4/12. Awarded DFC 20/11/42 for action against Fw 190s. At Westhampnett flew BL256 DW-R 6/2/43 & 10/2/43, Missing, Killed 10/02/43 aged 22 years. Son of Arthur Alfred and Edith Mary Smith; husband of Elsie Ellen Smith, of Barnehurst, Bexleyheath, Kent. Commonwealth War Dead XXVIII. J. 13 BAYEUX WAR CEMETERY.
16) P1622 F/O Skibinski, Jerzy Tadeusz 'Jerry' (Poland) Posted to 610 Sqn at Castletown from 316 Sqn at Hutton Cranswick 27/11/42. At Weesthampnett flew 6/2/43 BL563 'DW-U'. He was shot down 10-15 miles south of Boulogne MPD 13/02/43 KIA over Le Touquet.
Flying Officer Jerzy Skibinski is commemorated on the Polish Air Force Memorial at Northolt but also on the Polish Air Force Memorial in Warsaw - Mokotow.
17) 1237643 Sgt Taylor, Maurice Edward Posted to 610 Sqn from 165 Sqn 13/3/43. Shot down in Spitfire 'DW-V by fighters near St Aubin on Ramrod escort of Venturas to Caen 4/4/43. Sgt M E Taylor killed aged 21 years. Son of Alfred and Anna Elizabeth Taylor, of Northfield, Birmingham. Commonwealth War Dead Panel 166, RUNNYMEDE MEMORIAL.
18) 1440169 Sgt Wyse, William Alexander RAFVR. Served with 610 Squadron at RAF Westhampnett.
MPD 28/03/43 Killed 28/03/1943 age 28 years flying Spitfire EE766 'DW-G' following escort for Fortresses. Attacked by FW 190 and Me 109s - aircraft thought to have crashed into sea 25-30 miles north of Fecamp.
Son of Mr. and Mrs. William Wyse, of Glasgow; husband of Alberta Clara Alice Wyse, of Folkestone.
Commonwealth War Dead Panel 170, RUNNYMEDE MEMORIAL.
616 (South Yorkshire) Squadron Supermarine Spitfire
Sergeant Frederick Alan Nelson 21/07/41 Age 26

Sergeant Sydney William Robert Mabbett, 21/07/41 Age 21

Sergeant Bernard Walter Hopton, 06/08/41 Age 21

Sergeant John Ball Slack, 22/09/41 Age 29

Sergeant Ronald Leslie Brewer RNZAF, 25/06/41 Age 29

Pilot Officer Edward Peter Seton Brown, 21/06/41

Pilot Officer Richard Gordon Sutherland RCAF, 27/09/41 Age 22
129 (Mysore) Squadron
Sergeant Bernard Rex Mc Cormack, 19/06/42 Age 27

Sergeant James Munro Smith 05/10/41 Age 20

Sergeant Patrick Peter Stuivenga, 05/10/41Age 20

Pilot Officer Richard Edward Bush, 04/04/42

Flight Lieutenant Robert Reid Macpherson, 13/10/41 Age 27

Flight Sergeant Hugh Douglas Macphie RCAF, 04/05/42 Age 23

Sergeant Henry William Sangerhouse 13/02/42 Age 25

Pilot Officer George Jordan Davis RCAF, 12/02/42

Pilot Officer Victor Emmanuel Tucker 04/05/42 Age 25

Sergeant Bryan Dickson Waghorn, 28/10/41 Age 19

Pilot Officer Gordon Samuel Walker, 13/10/41 Age 24

Pilot Officer Govert Steen, 05/06/42, Age 25

Pilot Officer Charles Lloyd MacDonald RCAF, 21/09/41 Age 22
41 Squadron Supermarine Spitfire
Sergeant Bruce Paul Dunston 12/02/42 Age 21

Flying Officer Robert James Boyd, 06/09/43 Age 24

Flight Sergeant James Arthur Bryce Gray 03/10/43 Age 22

Flying Officer Rycherde Henry Wilshere Hogarth, 18/07/43 Age 21
416 "City of Oshawa" Squadron RCAF Supermarine Spitfire
Flight Lieutenant William Wallace Murray RCAF 27/06/42 Age 27

Flight Sergeant Seth Shiloh Glasscock RCAF 27/06/42 Age 29
131 (County of Kent) Squadron Supermarine Spitfire
Flying Officer Emrys Aloysius Joseph Williams 11/11/42 Age 23

Sergeant Edward Appleton-Bach 18/11/42 Age 27

Sergeant John Edward Slade 30/12/42 Age 20
485 Squadron RNZAF Supermarine Spitfire
Sergeant Thomas William Jackson Denholm RNZAF 13/94/43

Sergeant Revell Jackson Steed RNZAF 13/02/43 Age 23

Sergeant Herbert John Oxley 04/04/43 Age 23

Flying Officer Ian Allen Charles Grant 13/02/43 Age 27
91 Squadron Supermarine Spitfire
Flying Officer Geoffrey William Bond 19/09/43 Age 20

Flight Lieutenant Gray Stenborg RNZAF 24/09/43 Age 21
167 Squadron Supermarine Spitfire
Flying Officer Michael Donaldson 10/06/43 Age 21

Flying Officer Conrad Theodor De Iongh 10/06/43
175 Squadron Hawker Typhoon
Warrant Officer Harry Taylor 18/02/44 Age 23

Warrant Officer George Arnold Shanks RCAF, 26/10/43 Age 20
174 (Mauritius) Squadron Hawker Typhoon
Flying Officer Ronald William Wheeler 19/11/43 Age 22

Flight Lieutenant John Frederick Cobbett 07/01/44

Flight Sergeant Henry Shaw Brown 18/02/44 Age 23

Flying Officer Joseph Alexander Irwin 06/03/44

Pilot Officer J.R.R.Boyer 02/02/44
245 (Northern Rhodesian) Squadron Hawker Typhoon
Pilot Officer Joseph Peter Bassett 10/01/44 Age 23

Flying Officer Charles Ernest Austin 16/03/44 Age 25

Flying Officer Neil Watson Crabtree 20/03/44 age 20

Flying Officer Edwin Arthur Bater 21/10/43

Flying Officer Roy Locke Hawkins 06/02/44 Age 22

Warrant Officer R.A.McKillop 31/12/43
402 "City of Winnipeg" RCAF Supermarine Spitfire.
Flying Officer Kenneth McRoberts Collins RCAF 22/06/44 Age 22

Flying Officer Walter Gerard O'Hagan RCAF 23/06/44
501 Squadron (County Of Gloucester) Hawker Tempest
Flying Officer Peter Colston 12/07/44 Age 21

Pilot Officer Reginald Ernest Farrow 12/07/44 Age 24

Flying Officer Newark Thomas Andrews 14/07/44 Age 24
303 T.Kościuszko (City of Warsaw) Squadron Supermarine Spitfire
Chorazy Warrant Officer Aleksander Chudek 23/06/44 Age 29
Porucznik Flying Officer Henryk Borkowski 18/08/44 Age 25
Porucznik Flight Lieutenant Jozef Stanislaw Stasik 31/08/44 Age 23
Plutonowy Flight Sergeant Stanislaw Dworski 18/09/44 Age25
124 (Baroda) Squadron Supermarine Spitfires
Warrant Officer John Fraser Kelman 14/02/45 Age 23
Flight Sergeant Pelham Burton Allen 15/02/45 Age 22
184 Squadron Hawker Typhoon
Warrant Officer G.C.Polkey 25/05/44
Flight Sergeant J.J.Rowland 07/06/44
Total 100