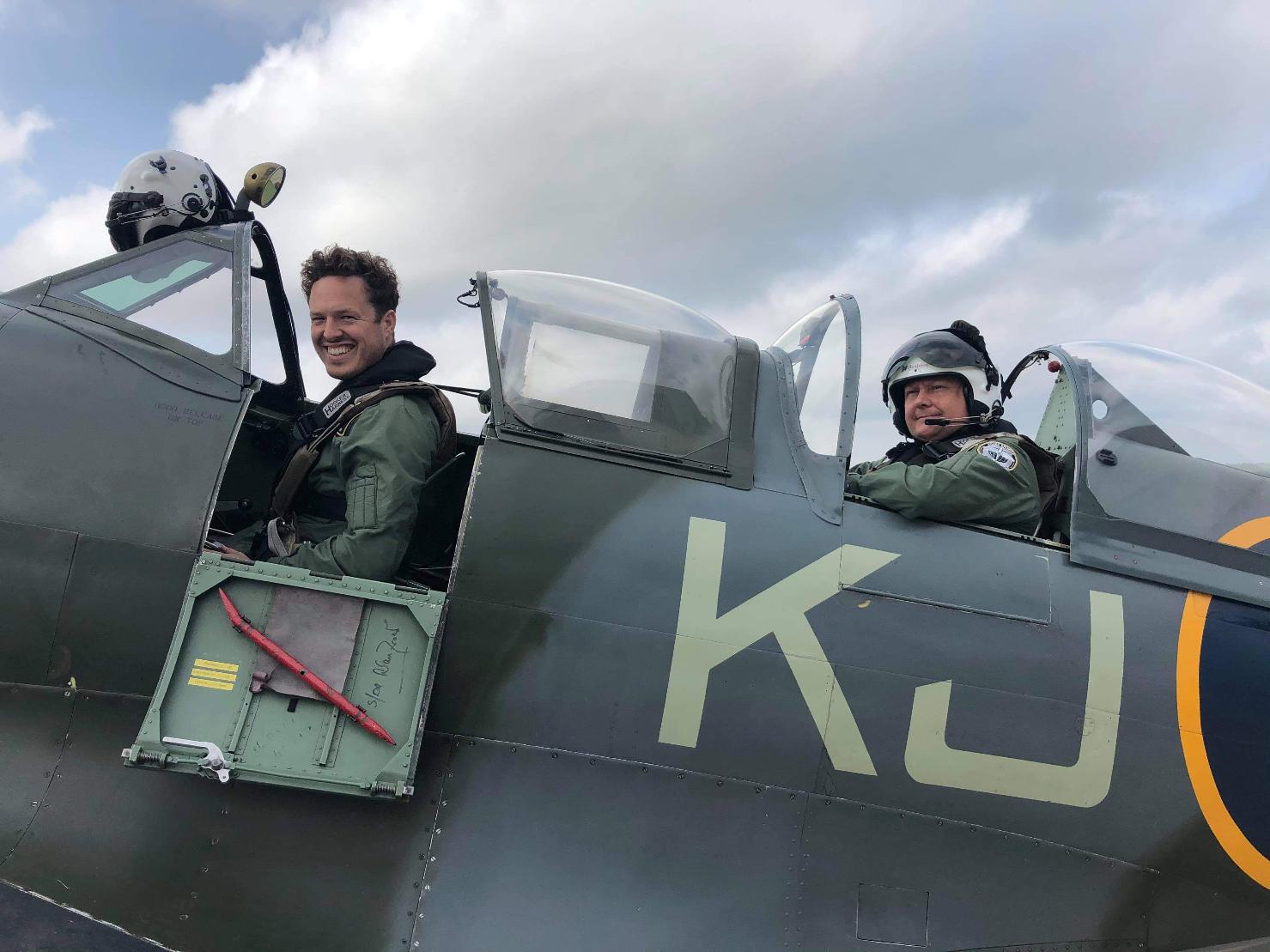 MARK HILLIER is a Chartered Surveyor who has a deep knowledge of the history of the RAF, with a particular focus on the Second World War. He is also a qualified pilot, having flown for more than thirty years. Mark up till recently flew a 1943 Boeing Stearman from the former RAF Westhampnett, now Goodwood Aerodrome. He started by co-authoring two successful books on RAF Westhampnett related topics before heading out on his own and writing the biography of Joe Roddis who served as ground-crew for Wing Commander Bob Doe during the Battle of Britain. His next project was to write the biography of Wing Commander Thomas Murray DSO DFC*.
Mark has also written numerous articles for Britain at War Magazine and is a regular speaker on RAF Westhampnett and other aviation history matters.
After completing his first book with Frontline called "A Fighter Command Station at War" he then went on to undertake a revised edition of Warbirds, a WW1 classic brought back to the fore with new additions, research etc. His next project was to help with the re-print of Best Foot Forwards the story of Colin 'Hoppy' Hodgkinson which was featured in many national news papers including the daily mail and express as well as the sun and mirror. Marks next two books for Frontline publishing were on kit worn by fighter pilots in the Battle of Britain on both sides, the RAF one released in March 2018 and the Luftwaffe one in early 2019. Having completed the first two in the series he went on to write RFC kit bag which was released in 2020 as well as Thunderbolts over Burma. Currently Mark is now working on RAF Tangmere in 100 items due to be released in March 2020 and has a number of other projects signed up.
Mark also works closely with Martin Mace of Frontline, also a well published author, carrying out research for potential articles, projects and books with regards aviation. He also carries out research for a number of Militaria Dealers on aviation related memorabilia to add provenance or background to items of historical importance including research on aircrew log books and medal groups. Mark has been an avid collector of aviation militaria for the past 20 years and has worked with a number of aviation museums giving guidance on uniforms and equipment. Recently he has been assisting in identifying and valuing flying clothing, uniforms, medals and log books for Tangmere Military Aviation Museum. Mark has also appeared on the 'Dig Britain' series of programmes after being involved in initial research and recovery of an early PR Spitfire from Norway. Recently he has also worked with Smithsonian channel on an edition of Air Warriors covering the P47 in RAF use over Burma in WW2.
He has done numerous radio interviews and helped with pieces to camera for Goodwood and for TV at the revival.
Mark has also carried out research for warbird owners on the history of their aircraft and also provided information on colour scheme's for re-sprays.
Aircraft research carried out Spitfire MkIX MJ271, MKIX RR232, Mk IX BS410
.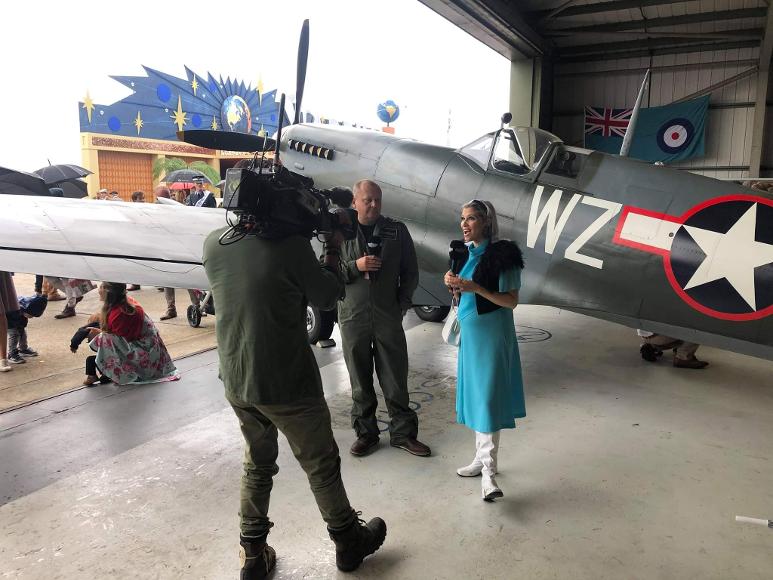 TV interview at Goodwood Revival 2021 for ITV Revival live regards the 31st Fighter Group and 309th Fighter Squadron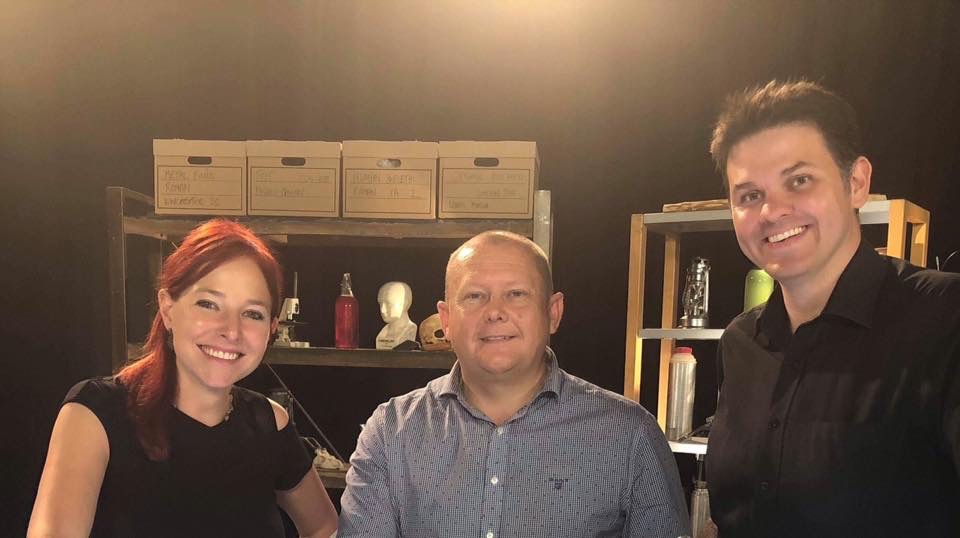 Above a photo of the author and Professor Alice Roberts after the filming of the TV series Dig Britain, which looked at the finding and recovery of Spitfire AA810. The Author was asked by Tony Hoskins to hep with some of the historical aspects and research behind the aircraft and the role of the Photographic Reconnaissance units at the time (see AA810 page)