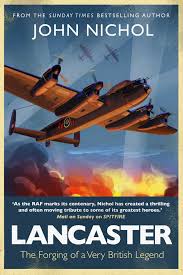 John Nicholls new book due out in May this year focuses on the men who flew the Avro Lancaster. I have provided a few a few first hand accounts and photographs for this excellent new book.,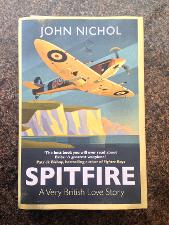 I was contacted by John initially to help source first hand accounts and also to help with introducing him to local veterans who had tales of their association with the Spitfire which included Joe Roddis (234 and 485 Squadrons) and Peter Hale (ex 41 Squadron). John also asked me to cast an eye over his finished manuscript and proof read it for him which was an honour to do. John has used extracts from both Joes book and the diary of Harry Strawn as well as some accounts of life at RAF Westhampnett given to me for 'Westhampnett at War' by WO David Denchfield. The book is well written and a lovely tribute to all those who were touched by the magic of this aircraft.
http://www.johnnichol.com/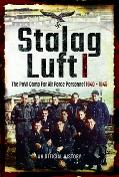 I have been asked to write the foreword for this new book containing the official history of Stalag Luft 1 which is a great privilege.
Stalag Luft 1
For historians and enthusiasts alike, the first-hand accounts of the second world war aircrew are gripping reading. The primary information from those who were there are crucial to our understanding of the emotional and phycological turmoil and sometimes immense physical strain put upon those who were in action. Often, we focus on the cut and thrust of the stories, the combat, the missions the losses but, sometimes overlooking the human stories that are just as important of those who fell into the hands of the enemy to incarcerated for the duration. For those PoWs, their war was just as hard and tough and mentally straining. Many facing isolation, poor treatment and sometimes execution as punishments for escape attempts.
During the research for one of my books I had the fortune to correspond with a former pilot of 610 Squadron, who was based at RAF Westhampnett in 1941. In his mid ninties and living in Canada at the time of our first acquaintance, he started his letter to me stating that he didn't feel he had much information to give me as he had only carried out 3 sorties as a Spitfire pilot prior to being shot down and being made a PoW. He didn't feel he could contribute much to my book as I would want stories of combat and victories. I assured him his story was as equally important to any of the aces.
I am glad that I preserved with John as his story is amazing and highlights the trials and tribulations of many who did not come back from their sorties.
On the morning of the 10 July 1941, Sergeant John Anderson and his best friend Horace Blackman attended a briefing for their third Circus operation since arriving at RAF Westhampnett. 610 (County of Chester) Squadron as part of the Tangmere wing were tasked with escorting bombers to a target at Chocques, the Pas de Calais in France. Both had been posted from 64 Squadron previously where they flew Spitfires but had not flown operationally with that unit.
John was to fly Spitfire DW-Q, P8520 a Mk IIb Spitfire which was a presentation aircraft named 'Mendip Spitfire' presented by the Medip Spitfire Fund. He was to fly in the 'tail end charlie' position as a weaver to cover the squadron on its way out across the channel. His friend Horace flew in DW-K, aircraft serial P8374. John commented after the war that he was nervous but knew that once he was airborne that he would settle in to the task and focus on looking out as best he could for any signs of being 'bounced' from the 6 o clock position or up sun. Wing Commander Douglas Bader was to lead his wing on this sortie. It was a particularly hazy sortie and six of the wings spitfires had to abort over the French coast but the rest of the wing carried on to the target.
There were running combats with Bf 109s and on the way in but on the way out from the target 3 of 610 squadrons Spitfires were shot down including best friends Blackman and John Anderson. Sadly Blackman was killed aged just 24 but John who had been injured in the leg by 20mm cannon shell splinters knew his luck had run out. Streaming glycol from his Spitfire and in considerable pain nursed his damaged Spitfire back to the coast getting ever lower. He knew he was too low to bale out and decided to belly land his Spitfire on the sea in a heavy swell. Amazingly John put the aircraft down and it stayed afloat long enough for him to get into his Dinghy but shortly after the Spitfires tail rose in the water and sank to its final resting place beneath the waves.
After several hours afloat John was picked up by a German 'E' boat and he recalled the Capatin saying 'For you the war is over' in heavy germanised English which made John chuckle.
John was hospitalised in St Omer and on recovery from his wounds he volunteered to be a hospital orderly to keep himself out of the inevitable PoW camp. Sadly after a few months John fell out with some of the hospital staff and was transferred to Stalag IXC an army camp initially in March of 1942 with PoW number #39314. In May of that year he was transferred to Stalag Luft III at Sagan followed by Luft 1 at Barth in October where he remained for almost a year.
I spoke at length with John about his time as a PoW but finding out what it was like and conditions in Luft 1 where he spent the longest of his internments was not always an easy task with not much written about it. This book now uncovers the facts about Luft 1 and I can commend it to the readers who want to find out more about what went on 'behind the wire' to men like John who were captured fairly early on in the war.
John was later moved to Luft VI, Hyderkrug, Lithuania in November 1943 followed by Luft IV Gross Tyschow, Poland in July 1944. As the Russians advanced the Germans decided to March the PoWs out of the camps on what became known as 'the longest march' They were made to walk 500Km in the depths of winter to Fallingbostel with minimum supplies, almost starving and ill equipped for the conditions. Sadly, many suffered terribly on this forced march.
This book is a fascinating read and certainly helps understand what these amazing men went through during their internment. How they overcame the anxiety, boredom and frustration. Using their ingenuity and intellect to beat the situation and in some cases plot and plan escapes as was the duty of the British airmen.
Their number is dwindling fast, many survivors now past away. It is important that we still look for and uncover first-hand accounts and document them as a legacy for future generations to understand the sacrifices made by many during World War 2. This book is one of those very important documents.
Mark Hillier
Fontwell
2018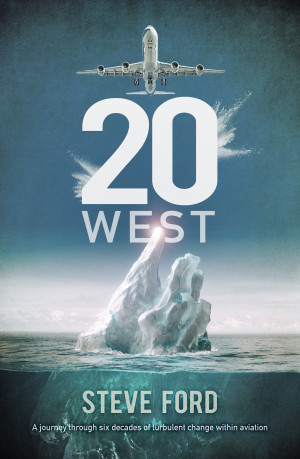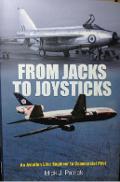 I have known Mick for a number of years and flown with him on a number of occasions. When I found out he was writing a book about his experiences for self publication I was keen to be able to help him with advice on structure, publishing and help with the cover. I knew his story would be a good one! It was a pleasure to be able to help mick with his book. I can highly recommend this to all who enjoy aviation both military and civil.
https://mickjpatrick.yolasite.com/